Whether you're embarking on your first house-hunting journey or it's time to sell your beloved home, one thing is certain: You're likely to encounter the term MLS, which stands for Multiple Listing Service. But exactly is it?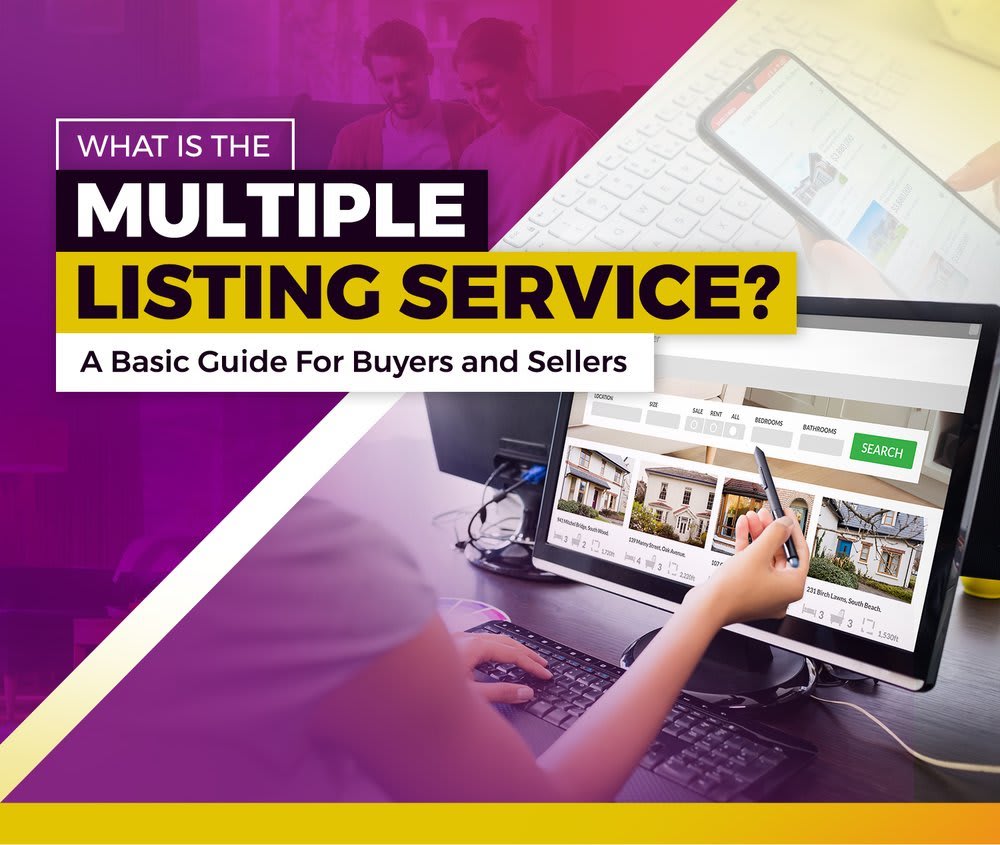 Even though the real estate industry is highly competitive, the business is unique in such a way that competitors need to cooperate with each other to ensure a successful transaction. And MLS is just the tool to facilitate that cooperation.

A multiple listing service or MLS is a database of all properties currently for sale in a particular geographic region. While it's usually referred to as "the MLS," making it look like one large national database, the MLS is actually a network of local databases for areas around the country. Meaning, there isn't one single, overarching MLS.
Each MLS is created, maintained, and paid for by participating real estate professionals in that local area. It's where Brokers and agents share their listings, upload pictures and detailed information about each property, and update them on a regular basis with the goal of connecting home buyers to sellers.
Brokers and real estate agents pay dues or a membership fee for access to each MLS. If a Broker wants to list or view homes in an area that isn't covered by the MLS they're currently part of, they'll need to join the MLS for that area as well. So, it's possible and sometimes necessary for Brokers to participate in multiple MLS databases. Each database has its own prices, fee schedules, and rules.

According to the National Association of Realtors®, the concept of a multiple listing service dates back to the late 1800s. In those times, real estate agents regularly met at their offices to share information about properties they were trying to sell. They agreed to compensate other Brokers who helped sell those properties. The first MLS was born based on this fundamental concept: Help me sell my inventory and I'll help you sell yours.
Essentially, the multiple listing service was created to foster better cooperation among real estate agents when they realized each brokerage could sell their houses more effectively and serve their clients better by going outside their own brokerages' listings. In 1908, the National Association of Real Estate Exchanges (now the NAR®) endorsed the use of this system by all agents. This information sharing first took place via books, index cards, and catalogs, but has quickly evolved into the modern system in use today—online and fully searchable by price, neighborhood, and home features.
How Many MLSs Are There?
As of 2020, there are about 600 MLSs throughout the United States, according to the
Real Estate Standards Organization
(RESO). However, the number rises and falls year-to-year "due to regional consolidation," or when neighboring databases come together to form larger, regional ones. There are also rare markets that do not have an MLS, such as New York City.

When a homeowner decides to sell their home, they'll typically enlist the help of a local and experienced real estate agent. The agent will gather some information about the property. They'll use real estate comps to compare the home to other similar properties that have recently sold to come up with a list price. Once they have all this information, they'll upload it into the MLS as a listing. MLS listings include photos of the home, information such as square footage, number of bedrooms and bathrooms, as well as additional home features (garage, community features, etc.)
But aside from this basic information, MLS listings will also typically include private remarks meant only for other agents. This is to protect the privacy and safety of the seller. These notes can include things like seller contact information, showing instructions (such as the best time for showings, information about pets in the home, gate codes, etc.), and even seller disclosures and homeowners association (HOA) regulations.
Each property is assigned an MLS number, a serial number created to make it easier to differentiate properties and find properties quickly.
For Sellers
Once a seller has their home listed on the MLS, it will be visible to all other agents and Brokers who use that MLS, significantly increasing their chances of finding a buyer. In fact, access to the MLS is one of the main benefits for homeowners who hire an agent to help sell their home, compared to going the For-Sale-By-Owner (FSBO) route.
For Buyers
Similarly, prospective home buyers gain access to numerous listings through the MLS. When a buyer works with an agent to purchase a home, an agent will ask where they'd like to live and what type of home they're looking for. They'll also discuss with the buyer their ideal price range, what size home they need, their needs vs wants, which features are important to them, and so on. The agent will then use these criteria to search for homes in the MLS that suit the buyer's preference. When the buyer eventually finds homes they are interested in, they can use the information in the MLS to schedule showings or inform the buyer of upcoming open houses.
For Agents and Brokers

Only Brokers can be a part of the MLS, while agents cannot unless their Broker does so first. Homeowners who are selling their property can work with agents or Brokers to have their home added to the MLS, but cannot add homes to the MLS on their own. Only a licensed real estate professional can list and view homes directly on the MLS.
Some regional MLS databases may have a 'public-facing side', which means anyone can view MLS listings without professional assistance. However, the agent side contains a little more information about showings, property access, how to submit offers, agency and commission cooperation, and the ability to run a market analysis, among others. Many real estate firms also feature MLS feeds on their websites to advertise the homes they're selling.
Exceptions
While the vast majority of homes available for sale are included on the MLS, there are definitely exceptions. Firstly, strictly FSBO homes won't be found on the MLS database. Likewise, off-market listings, also known as quiet or pocket listings, which are homes that are not marketed in the typical ways, will not be included on the MLS since the seller keeps the property quietly "in their pocket", hence the name. It's when sellers desire to test the waters, maintain privacy, or create a sense of exclusivity that could drive up a home's selling price.